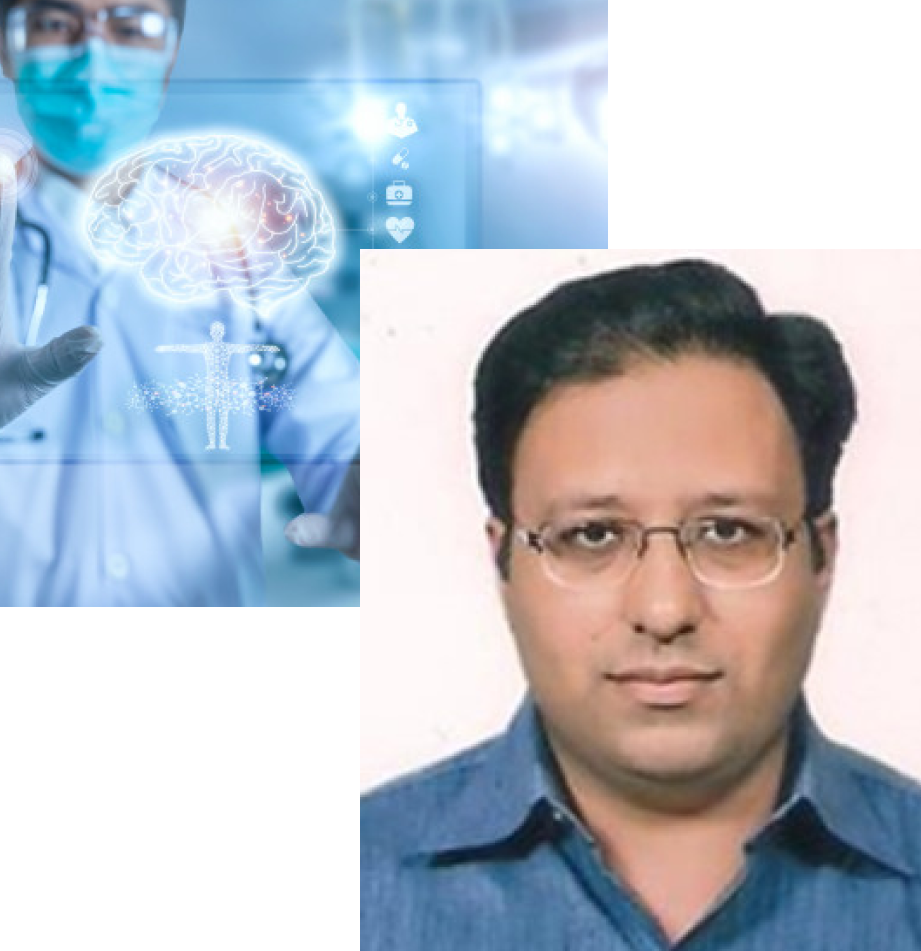 Dr. Hompriya Issar  is a Neurosurgeon in Noida/Greater Noida who provides the care for all neural diseases such as tumours, strokes, head, and spinal injuries, brain damage, etc. Neurosurgery, where many procedures and technology are continuously evolving, is a very demanding surgical discipline. Someone suffering from a life-threatening illness can return to full health following surgery, which is very rewarding. Dr. Hompriya Issar provides top hospital services for neurological therapy and has more than 10 years of expertise in the area of neuro and spine surgery.
He is highly qualified and effectively treated the number of people affected from Brain Tumor, Stroke, Pediatric Brain Patients, Head and Backbone injuries, and Brain Hemorrhage through his experience and expertise.
 That's why he is counted as Noida/Greater Noida's Top neurosurgeon. Including top hospitals like G.T.B Hospital and UCMS, Delhi, he has completed the most comprehensive training in Neurosurgery and is qualified to work on the spinal cord, brain, and other most fragile and complex systems of the nervous systems of the body. He uses invasive techniques using surgical microscopes and endoscopes that produce equal or better outcomes than surgical procedures. 
Tools and Technologies Used
Our Patients Testimonials
I had severe spinal cord injury then I consulted Dr. Hompriya Issar, Now I am feeling much better and can walk without any pain. He is really an experienced Neurosurgeon in Greater Noida.
Dr. Hompriya Issar is a very knowledgeable, cordial and soft-spoken Doctor who listens to the patient's problem very patiently, diagnoss the disease and prescribes proper medicines. 
GET ADVANCED TREATMENT IN NOIDA/GREATER NOIDA
Call Now:+91 8800 184 830
For Consultation and Further Query